Gamer Snacks
Whether you're trying to beat the final boss or climb the ranks of the leaderboard, intense concentration and quick reflexes are essential. That's why it's important to have a nutritious snack at hand to keep your energy levels up.


Not all Snacks are Equal
When you're gaming, you need to be at the top of your game. That means having quick reflexes, sharp vision, and plenty of energy. If you're snacking on unhealthy foods, though, your performance is going to suffer.
Foods high in fat and grease will slow you down, making it harder to concentrate and react quickly.


Sugary snacks & drinks will give you a quick burst of energy, but they will wear off quickly, leaving you feeling sluggish.
So what should you eat when you're gaming? Healthy gamer snacks like nuts, fruits, and even vegetables will keep you going strong for hours.
So next time you're gaming, reach for an apple or carrots instead of a bag of chips. Your body – and your score – will thank you.
With any snack, no matter how healthy, moderation is key.


Nuts
Nuts are the ideal source of various nutrients, and they can provide gamers with all the necessary energy. Some of the most healthy ingredients they contain in sufficient quantities are the following: antioxidants, omega-3 fatty acids, vitamins, and various minerals. So consider nuts a great option (unless you have allergies) when looking for Gaming Snacks.


Try soaking your Nuts
Soaking your nuts has a lot of benefits, and here is why. Phytic acid is a naturally occurring compound found in nuts. Some evidence suggests that phytic acid may reduce the absorption of certain nutrients, including iron and zinc, plus may affect your digestion. For these reasons, it is suggested that people soak their nuts before eating them. Soaking nuts in water can help to reduce the levels of phytic acid. This may improve the absorption of nutrients and make them easier to digest.


Recipe for Soaked Almonds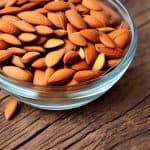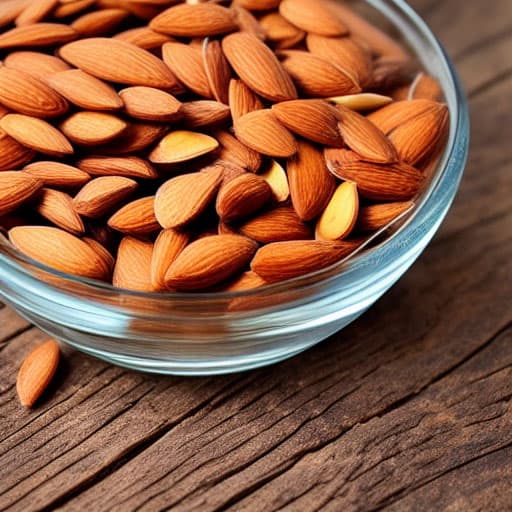 Ingredients:
Some Raw Almonds (Make sure they are not already cooked/baked)
Water (Filtered preferred)
A small bowl or container
Typical Soaking Time: 8 hours (I do it overnight)
Cinnamon (Optional)
Instructions:
Put all of the Almonds into the bowl or container
Pour in water to soak all Almonds
Leave nuts in the bowl soaked for 8 hours
Drain all water
Light sprinkle Cinnamon on them (Optional)
Let them dry
Enjoy your snack
Fruits
Gamers often crave something sweet and tasty while in a long gaming session. While candy and other junk food may give you a quick burst of energy, it's not the best choice if you want to maintain your focus and concentration. That's where fruit comes in. A healthy snack like an apple or a banana can give you the sustenance you need to keep going without weighing you down or making you feel sluggish. Plus, the natural sugars in fruit can help to boost your energy levels and keep your brain sharp. So next time you're feeling like a snack while gaming, reach for some fruit instead of the usual junk food options.


Fruit Sugar: Diabetes
It's important to be cautious if you have diabetes. Fruits contain natural sugar, and while this sugar is not the same as the sugar found in processed foods, it can still cause your blood sugar levels to spike. As a result, it's important to monitor your intake of fruit if you have diabetes. You may need to limit your intake of certain fruits, or eat them in smaller quantities.
Take Note… Although dried fruits are just fine, avoid fruits with high sugar additives that typically accompany dried fruit mixtures.
Author:
Author Tools:
Artists:
References: